2018 CCFW Annual Conference
Formerly CCW
The McCormick Scottsdale
January 22 - 25, 2018
The Catholic Cemetery and Funeral Services of the West's Annual Conference and Vendor Expo offers a high-quality environment in which those who serve families at Catholic cemeteries, can grow, network and learn.
The industry in which we serve is in constant motion and evolving; our cemetery ministry must change to meet these needs. Together let's meet to explore new ideas, innovative cemetery practices and grow leadership skills.
Pricing
Early Bird Pricing EXTENDED through December 22, 2017
No Refunds for Cancellations after December 31, 2017
Attendee Registration
(Arch)diocese, Cemetery or Funeral Home Members
$575
For Member Primary Attendee | Additional Attendees Extra
Includes cocktail receptions, all meals and banquet dinner ticket.
Networking opportunities!
Speakers, roundtables and What's New/What's Up!
Register online or download the Attendee Conference Registration Packet
Vendor Registration
Cemetery or Funeral Home Providers
$625
For Member Primary Attendee | Additional Attendees Extra
Includes cocktail receptions, all meals and banquet dinner ticket.
Primary registration fee includes choice of: 6′ Table Display or Travel Light 36″ High-Top Display.
Opportunity to participate in our new Vendor "Face Time"!
Register online or Download the Annual Conference 2018 Vendor Packet
CCFW Annual Conference Schedule
Schedule will be updated frequently. Check back for most current version.
The McCormick Scottsdale
Hotel Information
An idyllic retreat, The McCormick Scottsdale is set on the shores of Camelback Lake, overlooking the McCormick Ranch Golf Club and Camelback Mountain. With splendid views and warm Southwestern hospitality, this newly renovated lakeside hotel is convenient to Downtown Scottsdale with world-class shopping, art galleries and dining options.
Registration Information
Call The McCormick Scottsdale at (800) 243-1332 and identify yourself as part of CCFW – Catholic Cemeteries and Funeral Services of the West Annual Meeting 2018 or book online by clicking the reservation button to the right.
Rate: $199 plus tax.
Reservations must be made by December 22, 2017. Rooms after this date will be subject to availability. Credit card guarantee is required.
A resort fee of $10.00 per night (plus applicable taxes) will be applied to all reservations. This fee includes Wi-Fi (for up to four devices); two bottles of water daily; valet parking; access to the fitness center and tennis court; bicycles / kayak / canoe / fishing equipment rental; assorted poolside games; use of lobby computer; unlimited in-room local and toll-free calls; and housekeeping and bell gratuities.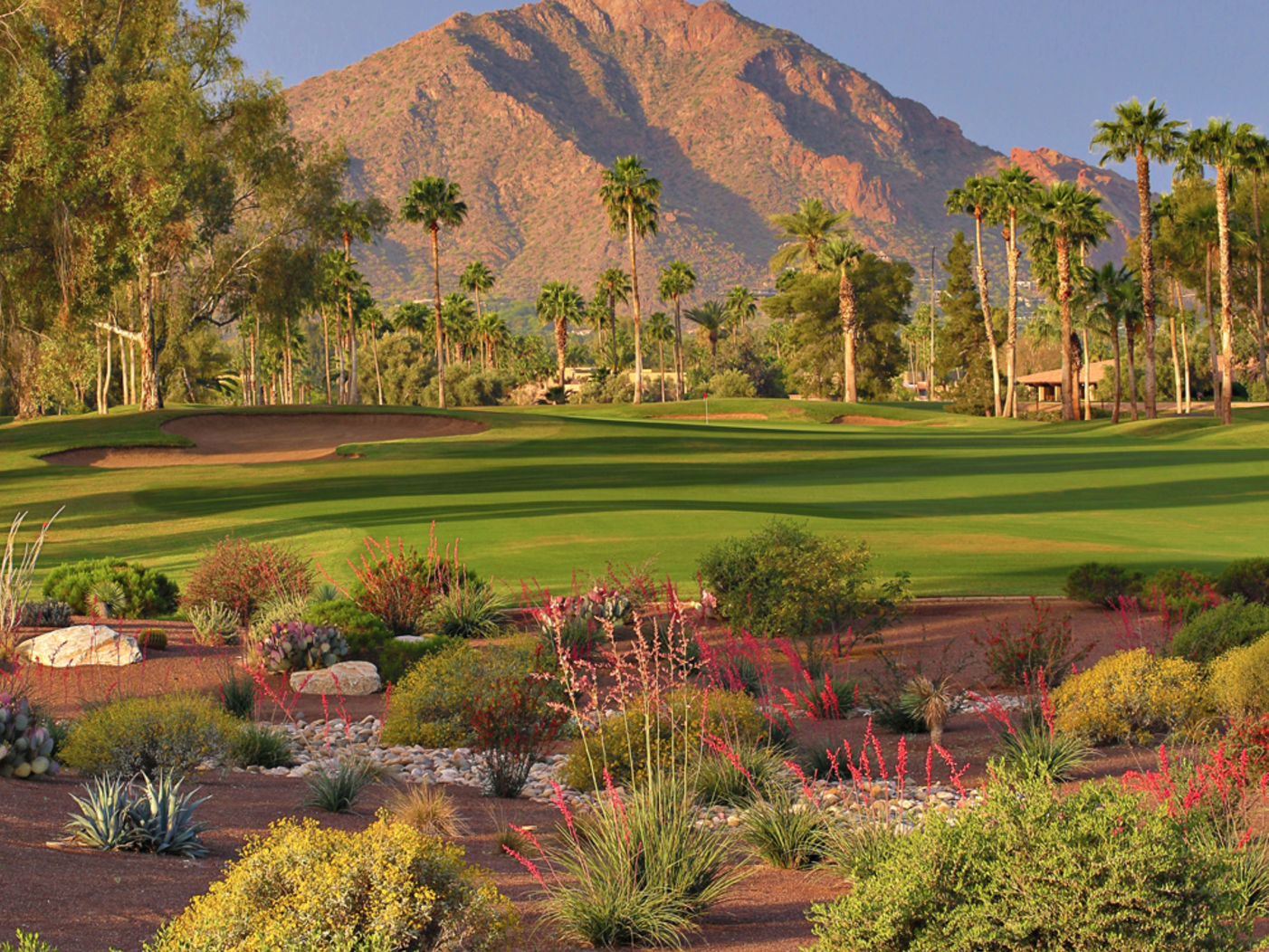 Golf Tournament and Lunch
Located in the heart of Scottsdale, McCormick Ranch Golf Club features two unique courses that are tour tested and amateur approved. The 
Palm and Pine Courses
 have breathtaking views of Camelback and McDowell Mountain, and combine well-manicured resort golf course layouts with pockets of desert infusion.
An oasis in the desert, the Palm Course offers panoramic mountain vistas beyond vast, sparkling lakes. Course Designer Desmond Muirhead created a classic in 1972. Water comes into play on 10 holes, and signature hole number 9 has been featured in Golf Illustrated's Top 18 Water Holes of America. The Palm Course has been a destination on the Canadian Tour, previously hosting the Scottsdale Swing.
Hitting the corridor fairways of the Pine Course requires a mindful tee shot. Water comes into play on six holes, and local players will give you different tips how you should play coveted hole number 15. Course architect Desmond Muirhead nailed it in 1972 when he developed the "fine pine". The Pine Course is continually selected by the PGA to host the regional qualifier for the Waste Management Phoenix Open.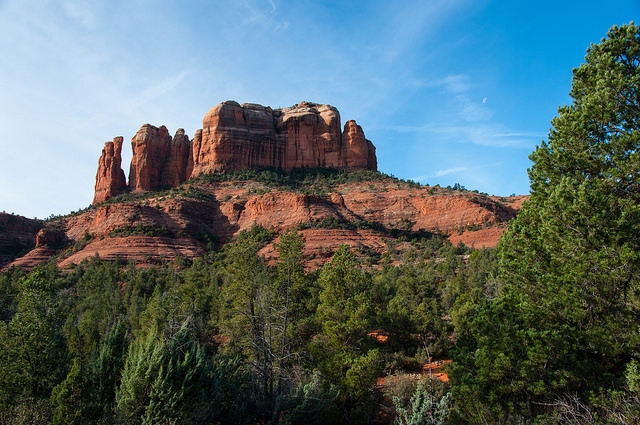 Scenic Sedona Tour and Lunch
Head for the high country of picturesque Sedona, located at the mouth of beautiful Oak Creek Canyon.  Your bus and personal guide will meet you at the hotel at 9:00 AM for an approximately two hour drive to the most popular scenic mountain resort community in Arizona.  Your guide will point out interesting and historical sites on the trip up to Sedona, as well as share information on the stories that make Arizona so special, from past to present.   A stop at the scenic overview of Sunset Point will be included, which provides plenty of photo opportunities.  Upon arriving in Sedona, you'll have an opportunity to shop at Tlaquepaque, the local artisans and craftsmen's mercado, featuring handcrafted Southwestern specialty items, as well as the downtown, Old West, New Age shops. We'll also tour some of the beautiful vistas and scenic overviews of Sedona, so make sure you bring your camera.   If time allows, you'll be offered the chance to take a trip up the breathtaking, winding road of Oak Creek Canyon, whose spectacular scenery rivals the Grand Canyon in beauty and natural splendor.
A private group lunch will be provided at the award winning Heartline Cafe.  Set amidst luscious gardens, with a spectacular view of Sedona's world famous red rock mountains, the Heartline Cafe features carefully chosen select ingredients blended and prepared from farm to table. An extensive local wine and craft beer list is also available to choose from.
This is a don't miss event!
Thank you participating vendors - we appreciate your support!
Attending (Arch)Dioceses/Cemeteries/Funeral Homes